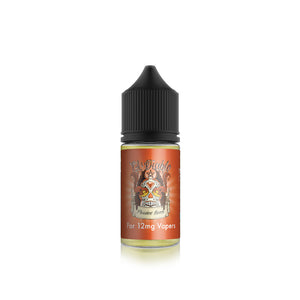 Passion Bomb 30ml Shortfill for 12mg Vapers
Temptingly sweet and seductive.  A bold mix of passionfruit and dragonfruit with a strawberry and apple twist.  This crisp, fruity mix will leave you wanting more...
Over strength and designed to be used with nicshots.

Available as :
50ml Shortfill (50ml in a 60ml bottle) - the best for 0mg/3mg
30ml Shortfill (20ml in a 30ml Bottle) - the best for 6mg
30ml Shortfill (10ml in a 30ml Bottle) - the best for 12mg
Required Nicshots Included - Two nicshots are included to make this shortfill into 30ml of 12mg.  Simply empty both shots into the shortfill and shake like your life depends on it! 
---
We Also Recommend