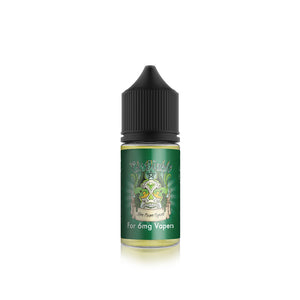 Lime Cream Cupcake 30ml Shortfill for 6mg Vapers
Sumptuous vanilla cupcakes laden with sweet cream and topped with a tangy lime drizzle.  This juice will leave you feeling like you have eaten all the treats without any of the calories.
Over strength and designed to be used with nicshots.

Available as :
50ml Shortfill (50ml in a 60ml bottle) - the best for 0mg/3mg 
30ml Shortfill (20ml in a 30ml Bottle) - the best for 6mg
30ml Shortfill (10ml in a 30ml Bottle) - the best for 12mg
Nic Shots Not Included - The price has been reduced so you can purchase the your desired nic shot separately. 
This flavour works well with 50VG nicshots for a more MTL vape, or 70VG or 100VG nicshots (for a more direct to lung/smooth vape).
---
We Also Recommend